Baking with Love
and Creativity
Delicious Homemade Baked Goods … Bite After Bite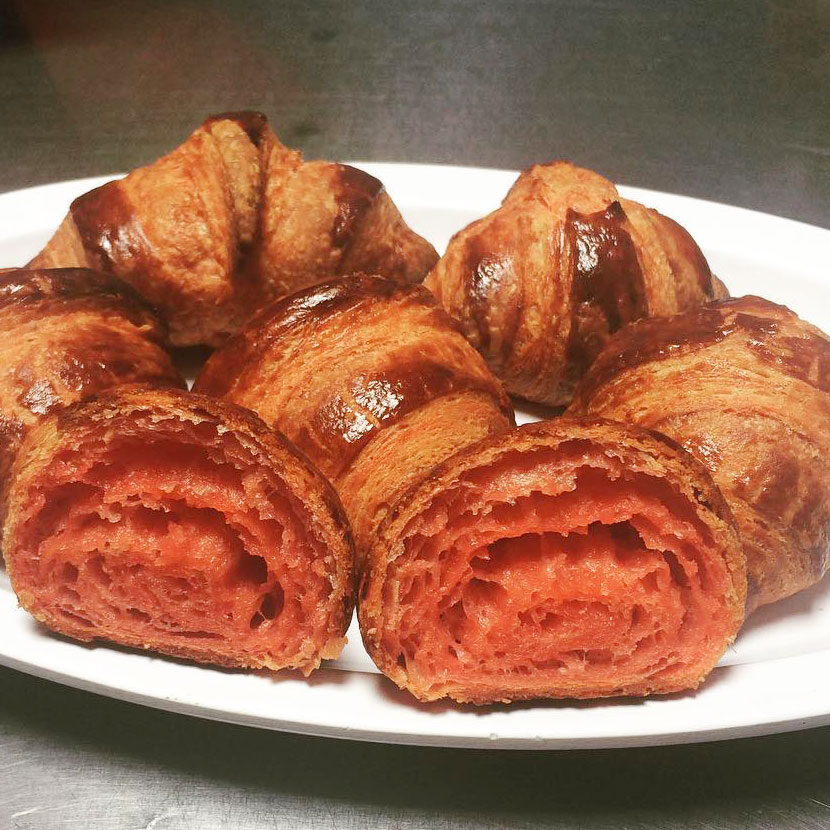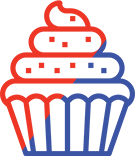 Home-Style Cafe & Bakery
in San Francisco, CA
Rolling-Out Café has proudly served our customers with our fresh, creative baked goods since 2011. We are very grateful to our customers, from all over the Bay Area and beyond, for their support throughout the years.
Baked with love and creativity, some of our popular creations include: our trademarked Mochissant® which is a hybrid of mochi and croissant, mango and sticky rice kouign amann (weekend only), black sesame croissant, ube egg tart, and Hawaiian sticky roll. We also carry classics like cinnamon roll, chocolate croissant, and Portuguese egg tart.
We are known for our creative pastries, including Hawaiian sticky roll, apple-lychee croissant, bacon morning bun, Portuguese egg tart and its variations, and our trademarked mochissant. We also provide comfort foods such as our cooked-to-order chicken and veggie pot pies. Our homemade wheat bread is sold in loaves and used in our various sandwiches, including our signature meatloaf and breakfast sandwiches.
Delectable Pastries (Unique Creations as well as Classics)

Comfort Foods such as cooked-to-order chicken pot pie

Sandwiches on Homemade Bread

Cakes for Special Occasions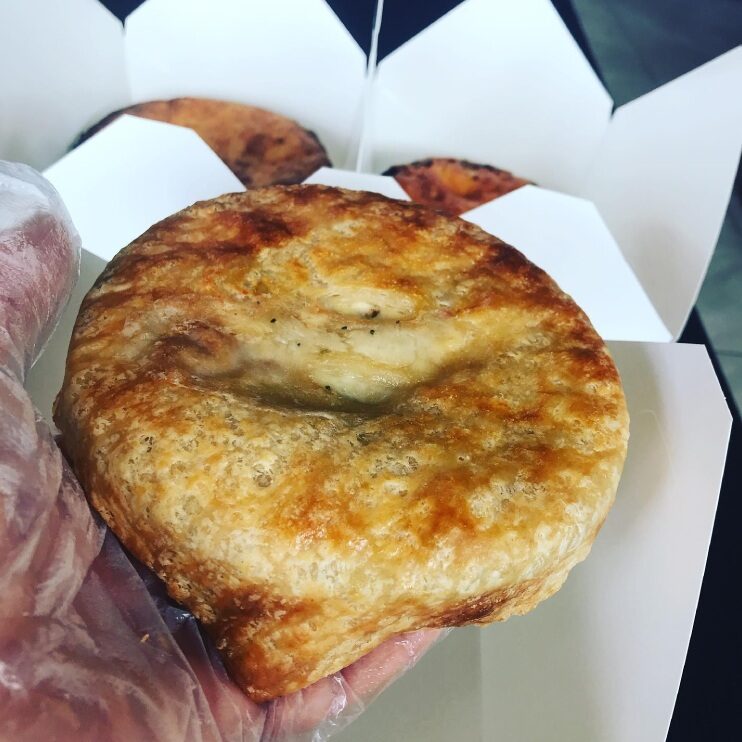 Walk-ins are always welcome. Pastries gradually come out of the kitchen in the morning. Most daily items should be available in approx. one hour from opening.
We accept pre-orders. Whenever possible, please text us your order at least a day before pickup. We will get back to you whether we can fill your order. More complex orders will need more time. Thank you.
You can text and call at (415) 513-6054 or email: [email protected].